Planning a trip to Europe can be both exciting and challenging. With so many beautiful countries to visit, the last thing you want to worry about is the visa process. If you're an Indian citizen, applying for a Schengen visa can be a daunting task. That's where a travel agent for Schengen visa in India comes in handy. This article will explain why you need a travel agent for your Schengen visa application and how Esanchar Travel Agency can help you secure your visa and plan your dream vacation.
The Schengen Visa: What It Is and Why You Need It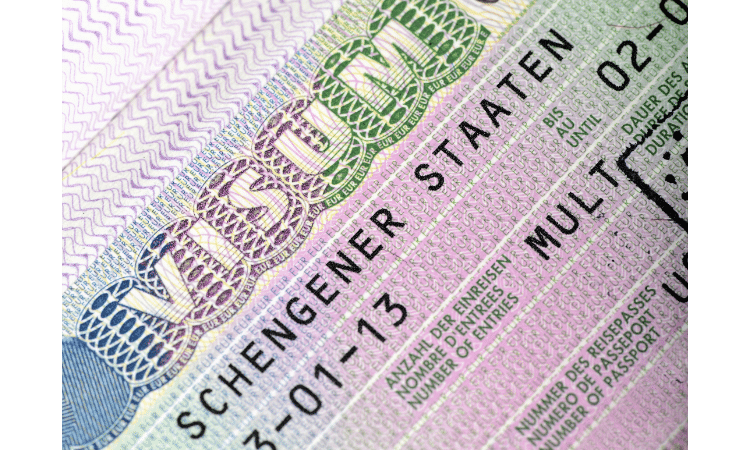 A Schengen visa allows you to travel freely within the 26 European countries that are part of the Schengen Area. With a single Schengen visa, you can visit multiple countries without the need for individual visas. This makes it highly desirable for tourists and business travelers alike.
With a Schengen visa, you can travel to countries like:
France
Germany
Italy
Spain
Netherlands
Belgium
and many more
However, obtaining a Schengen visa can be challenging, especially for Indian citizens. The process requires submitting various documents, including proof of accommodation, flight tickets, travel insurance, and more. Moreover, each Schengen country has its own rules and regulations that must be followed. This is where a travel agent can help.
How to Apply for a Schengen Visa from India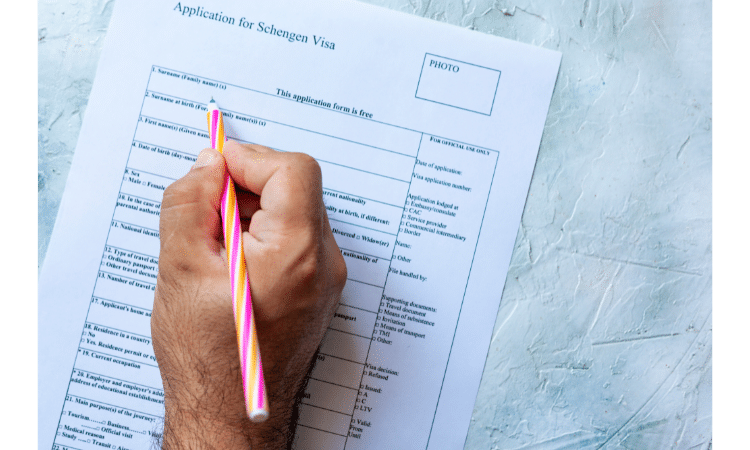 The process of applying for a Schengen visa from India involves several steps:
Determine the type of Schengen visa you need: There are multiple types of Schengen visas, including tourist, business, and transit visas. You must choose the appropriate visa type based on your travel purpose.
Choose the Schengen country you'll apply to: You should apply to the consulate of the country where you'll spend most of your time or, if visiting multiple countries, the one you'll enter first.
Gather the necessary documents: The documents required for a Schengen visa from India include a valid passport, photographs, proof of accommodation, travel insurance, Air Ticket and more.
Fill out the application form: You can either apply online or download the form and fill it out by hand.
Schedule an appointment: Book an appointment with the consulate or embassy of the Schengen country you're applying to. This is where you'll submit your application and documents.
Attend the visa interview: During the interview, a consular officer will ask you questions to verify your travel plans and intentions.
Pay the Schengen visa fee: The visa fee varies depending on the type of visa and your age. You can find the current fees.
Wait for the visa decision: The processing time for Schengen visa applications from India can range from a few days to several weeks, depending on the consulate and your specific situation.
As you can see, the process can be quite complex and time-consuming, which is why many people choose to work with a travel agent for a Schengen visa in India.
The Benefits of Hiring a Travel Agent for a Schengen Visa in India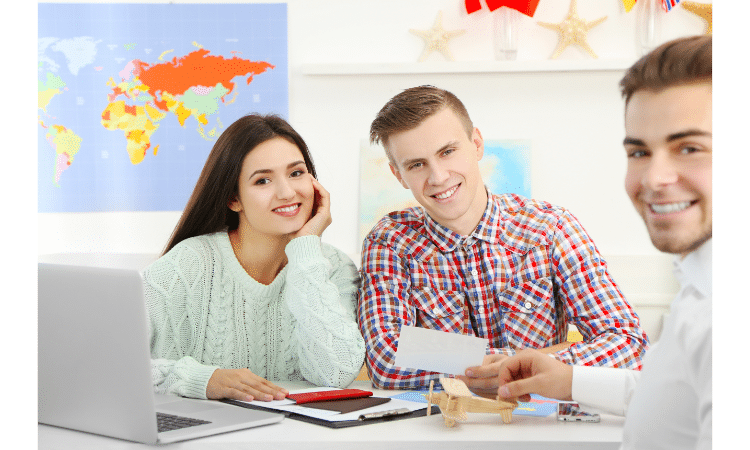 There are several advantages to hiring a travel agent when applying for a Schengen visa from India:
Expertise: Travel agents are well-versed in the visa application process and can help you navigate the complex requirements, ensuring your application is complete and accurate.
Time-saving: A travel agent can save you valuable time by handling the entire application process, including gathering documents, filling out forms, and scheduling appointments.
Customized travel packages: In addition to visa assistance, travel agents can help you plan and book your entire trip, including flights, accommodations, and sightseeing tours tailored to your interests and budget.
Troubleshooting: If you encounter any issues or delays with your visa application, a travel agent can liaise with the consulate on your behalf to resolve any problems.
Travel insurance: Travel agents can recommend and arrange the best travel insurance for a Schengen visa, which is a mandatory requirement for your application.
A Cautionary Tale: The Importance of Expert Assistance for Schengen Visa Applications
Meet Rohit, a successful Indian entrepreneur who was looking forward to a well-deserved vacation in Europe. Rohit had a strong financial profile, making him confident that his Schengen visa application would be a breeze. However, he decided to handle the application process himself, without seeking assistance from a travel agent or expert.
Rohit spent countless hours researching the Schengen visa requirements and gathering the necessary documents. He meticulously filled out the application form, booked his flight and accommodations, and purchased travel insurance. He was sure he had done everything right.
But when the day of his visa interview arrived, Rohit was caught off guard by a series of unexpected questions from the consular officer. The officer was not satisfied with Rohit's answers and documentation, raising doubts about his travel plans and intentions. Despite Rohit's strong financial background and well-prepared application, his Schengen visa was denied.
The rejection came as a shock to Rohit, who had already invested a significant amount of time and money in planning his dream vacation. Adding insult to injury, his passport now bore a visa rejection stamp, which could negatively impact his future visa applications for any country.
Determined to salvage his vacation plans, Rohit turned to Esanchar Travel Agency, a reputable travel agency that specializes in assisting Indian citizens with Schengen visa applications. The experienced team at Esanchar quickly identified the weaknesses in Rohit's application and provided expert guidance to help him address the concerns raised by the consular officer.
With Esanchar's assistance, Rohit was able to reapply for a Schengen visa, this time with a more substantial and comprehensive application. The result? Rohit's visa was approved, allowing him to embark on his long-awaited European adventure.
Rohit's story serves as a cautionary tale for all Indian citizens considering a trip to Europe. Applying for a Schengen visa without the proper knowledge and expertise can lead to rejection, wasted time and money, and a negative impact on your passport. By working with a reliable travel agency like Esanchar, you can avoid these pitfalls and enjoy a smooth and successful visa application process.
Don't let Rohit's experience be your own. Reach out to Esanchar Travel Agency Burdwan and let their expert team guide you through the Schengen visa application process, ensuring a hassle-free and memorable European vacation.
Esanchar Travel Agency: The Best Travel Agency for Schengen Visa and More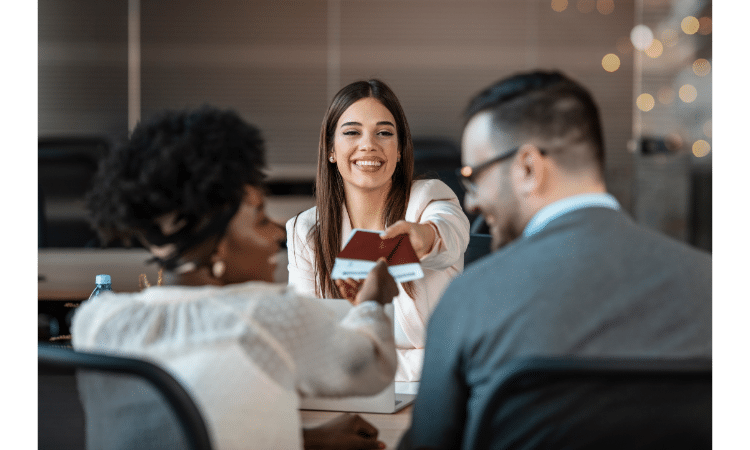 Esanchar Travel Agency at Burdwan is a top-rated travel agency in India, specializing in visa assistance, ticket packages, and worldwide travel planning. They have extensive experience helping Indian citizens secure Schengen visas, making them the perfect partner for your European adventure.
Why choose Esanchar Travel Agency for your Schengen visa needs?
Highly knowledgeable and experienced team
Fast and efficient visa processing
Personalized travel packages
Competitive Pricing
Excellent customer service
In addition to Schengen visa assistance, Esanchar Travel Agency can help you with other visa types, including Singapore, UK, and Kashmir visas, ensuring a seamless travel experience no matter your destination.
Conclusion
Applying for a Schengen visa from India can be a challenging and time-consuming process. By hiring a travel agent for a Schengen visa in India, you can save time, reduce stress, and improve your chances of a successful application. Esanchar Travel Agency Burdwan is the ideal choice for visa assistance and travel planning, offering expert guidance, personalized packages, and unparalleled customer service. Contact us today to start planning your dream European vacation!