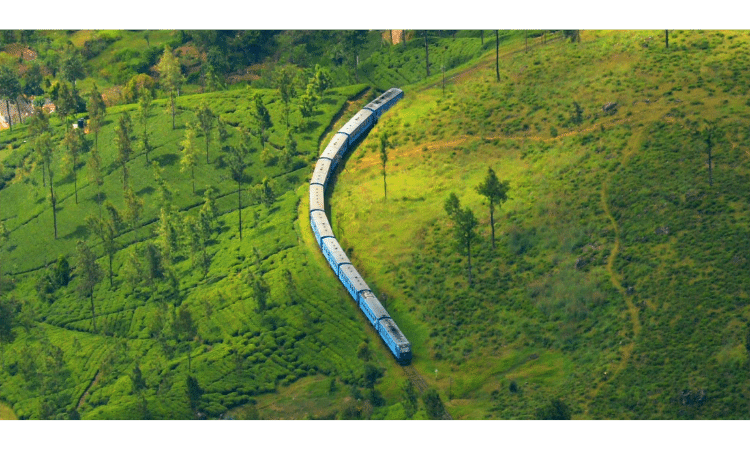 TRAIN TICKET BOOKING
---
Traveling across India has never been easier, thanks to the extensive network of the Indian Railways. With over 67,000 km of railway tracks and approximately 23 million passengers daily, indian railway ticket booking is a popular topic among travelers. The railway is the most affordable way to travel in India and as a trustworthy travel brand; e-Sanchar understands the value of your money and desire to travel. To make your train ticket booking more convenient,
Customer can book their train tickets in the most convenient way with Esanchar. The best thing is that you will get the cheapest train tickets for your preferred locations through Esanchar, So, get ready for amazing offers on railway booking and plan your trip soon.
IRCTC Ticket Booking: The Official Platform
The Indian Railway Catering and Tourism Corporation (IRCTC) is the official online platform for booking train tickets in India. To book a train ticket through the IRCTC authorised travel agent, visit ESANCHAR and follow the experienced gulidelines and instructions to book your ticket hassle free. This seamless experience is far better than downloading the IRCTC Rail Connect App for mobile train ticket booking on your smartphone.
Checking Railway Reservation Seat Availability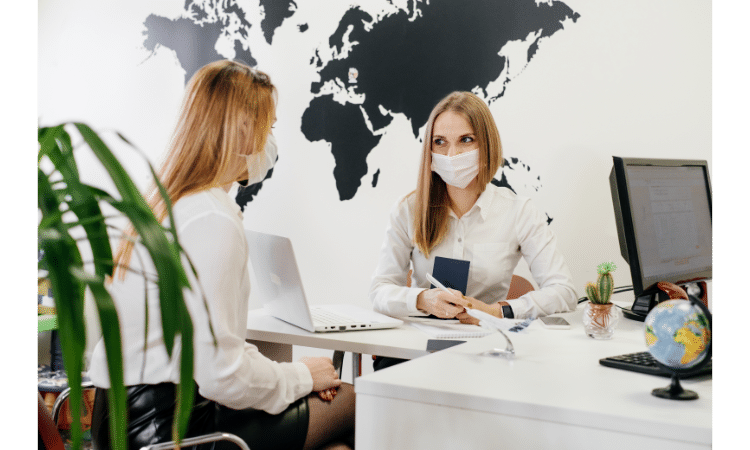 Before booking a ticket, it's essential to check the railway reservation seat availability. Our booking experts can guide you through this by entering your travel details, such as the origin, destination, and date of travel. They will guide you about the available trains on that route, along with the available seat classes and the number of available seats in each class.
Regional Railway Ticket Booking
As a authorised IRCTC, Esanchar can help you to book regional railway zones tickets like the Eastern Railway also offer online ticket booking services. To book a ticket on the Eastern Railway, visit Esanchar Office today or contact us.
Railway Ticket Booking Agents: The Human Touch
For those who prefer booking through a travel agency, there are numerous railway ticket booking agents available throughout India. Some popular agents in major cities include:
Railway ticket booking agents in Kolkata
Tatkal railway ticket agent near me
Howrah train ticket booking agents
Railway ticket booking agents near Durgapur, West Bengal
One of the best travel agencies to book ticket packages and visas worldwide is Esanchar Travel Agency. They offer a comprehensive range of services, including train ticket bookings, flight reservations, and visa assistance.
Why Esanchar is way ahead of any Railway Booking agent in India?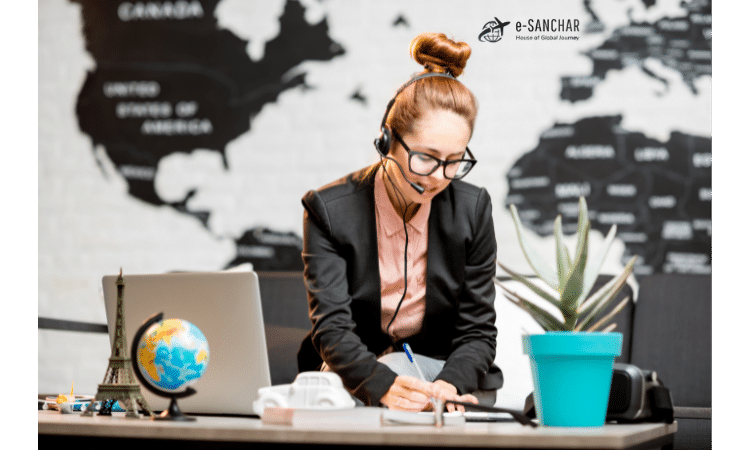 Expert travel advice: The experienced team at Esanchar provides expert advice on train routes, schedules, and seat availability, ensuring that customers make well-informed decisions when booking their train tickets.
One-stop solution: Esanchar is not just limited to train ticket bookings. They offer a comprehensive range of travel services, including flight reservations, hotel bookings, and visa assistance, making them a one-stop solution for all your travel needs.
Competitive pricing: Esanchar offers competitive pricing on train ticket bookings, ensuring that you get the best value for your money.
24/7 customer support: With Esanchar's dedicated 24/7 customer support, you can get assistance with your train ticket bookings or any other travel-related queries at any time.
Tatkal ticket booking assistance: Esanchar's knowledgeable staff can help you navigate the often-complicated process of booking Tatkal tickets, which are released just one day before the journey.
Secure payment options: Esanchar provides secure payment options for booking train tickets, ensuring that your personal and financial information remains safe.
International accessibility: Esanchar's website and customer support are accessible to customers worldwide, making it easy for international travelers to book Indian Railway train tickets.
Tailored travel packages: Esanchar can create customized travel packages that include train ticket bookings, accommodation, and other travel arrangements, ensuring a hassle-free experience for customers.
Trustworthy and reliable service: Esanchar has built a reputation as a reliable and trustworthy travel agency, giving customers peace of mind when booking their train tickets and other travel services.
Benefits of an IRCTC Agent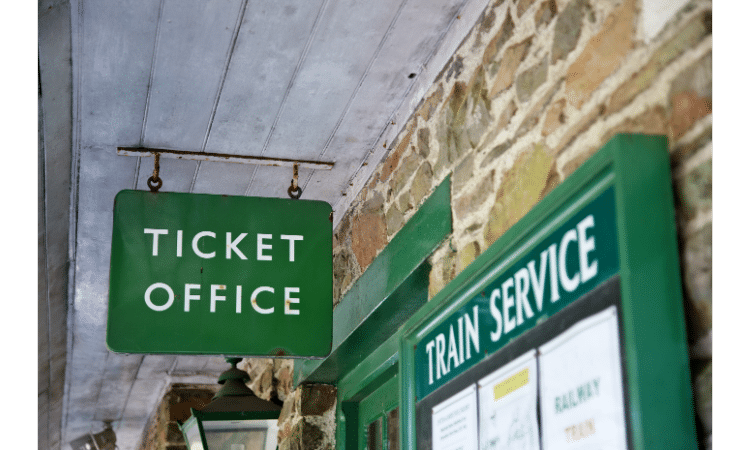 Booking through an authorized IRCTC agent offers several advantages:
Convenient booking process
Expert advice on train routes and schedules
Assistance with tatkal ticket bookings
Help with ticket cancellations and refunds
To find the nearest railway ticket booking agent, search online for "railway ticket booking agent near me" or "near railway ticket counter."
Agent Charges for Railway Ticket Booking
Agent fees for railway ticket bookings typically range from INR 10 to INR 50 per ticket, depending on the class and distance of travel.
Can IRCTC Agents Book Tatkal Tickets?
Yes, authorized IRCTC agents can book tatkal tickets for their customers. However, they are subject to the same booking rules and restrictions as individual passengers. Tatkal tickets can be booked one day in advance of the journey, starting at 10 AM for AC classes and 11 AM for non-AC classes.
Other Railway Ticket Booking Agents Across India
Apart from the cities mentioned earlier, there are railway ticket booking agents available in other major cities, such as:
Railway ticket booking agents in Bangalore
Railway ticket booking agents in Mumbai
Railway ticket booking agents in Ratnagiri
Railway ticket booking agents in Bhusawal
Railway ticket booking agents in Jalgaon
To find a railway ticket booking agent in your city, simply search online for "railway ticket booking agent" followed by the name of your city.
Booking Train Tickets Through an Agent
To book a train ticket through a railway ticket booking agent, you can either visit their office in person or use their online platform. You will need to provide your travel details, such as the origin, destination, and date of travel, along with your personal information for ticket reservation. The agent will then assist you in finding the best train options and completing the booking process.
Online Railway Ticket Booking Agents Near Me
If you prefer booking your train tickets online but still want the assistance of a professional agent, you can search for "online railway ticket booking agents near me" or contact Esanchar. We offer online assistance for booking train tickets, making the process even more convenient.
When Railway Booking Starts
Railway ticket bookings usually open 120 days before the journey's scheduled date. This advanced reservation period allows passengers to plan their trips well in advance and secure their preferred seats. However, for some popular trains and during peak travel seasons, it's essential to book your tickets as soon as the booking window opens, as tickets tend to sell out quickly.
Without Railway Ticket Fine
Traveling without a valid railway ticket can result in a fine, as well as additional charges based on the distance traveled. To avoid these penalties, always ensure that you have a valid ticket before boarding a train.
Conclusion
Indian railway train ticket booking can be done through various channels, including the IRCTC website, regional railway websites, mobile applications, and authorized railway ticket booking agents. Each method has its advantages and limitations, so choose the one that best suits your needs and preferences. Whether you prefer the convenience of online booking or the personalized service offered by an agent like Esanchar, the Indian Railways has made it easier than ever to secure your seat on a train journey across this vast and diverse country.